Are you wondering how to sell without a realtor? It can certainly be done, but it will take more time and effort.
Here are some common reasons you may want to sell without a realtor:
Owe too much on the house to pay realtor
Want to maximize profit from sale of house
Don't want to make any adjustments to home that a realtor might ask for
It's complicated!
The list goes on, but whatever your reason, you are looking for answers! Let's dive right in to how to sell without a realtor with a step-by-step process. You can also download a most of this content and more in our How To Sell Your House Guide.
Step 1: Price Your House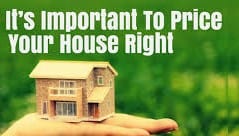 The first step is to always decide on a range of value for your home. Of course, this is done industry-wide by looking at Comparable Sales. These are houses in the same neighborhood that are the same size, condition, etc, and have sold in the past 6 – 12 months. This process is a skill in of itself, but not impossible by any means.
Just remember that the estimates of value given by Zillow ("zestimate"), Redfin, Trulia, and the rest of them are usually up to 20% off on the true value of the home. The main reason for this is these websites do not know the condition of your house, just the prices of houses nearby that have sold.
Step 2: Market Your Property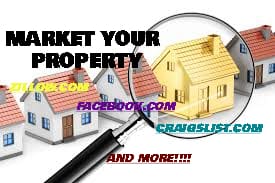 If you are going to sell without a realtor, you have to let the WORLD KNOW! Marketing can get as complicated as you want it to be, but you can get a lot of attention with a handful of outlets. Some ways to promote that we recommend (click to go straight to the page that puts up your ad):
Before going any further, let's take a break to discuss the gnawing question of what, if any, repairs or updates you need to make to your home. As a general rule of thumb, investing time and money into your house to make the right updates will make you more money than you spend. There is a full spectrum here, but if you only do one thing, it's probably fresh paint that matches current trends. It goes a long ways to freshening up the home. For more details on what repairs to make, download our guide here.
3. Entertain Buyers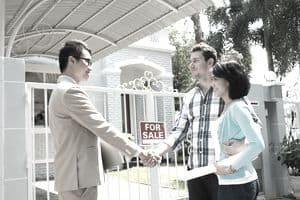 Indeed, you will get a lot of calls or emails with prospective buyers asking many, many questions! If you sell without a realtor, you'll need an extra dose of patience and customer service. Your goal will be to move each buyer down the "funnel" from casual questions at the beginning, all the way to the closing table. Like it or not, you're a salesperson now!
You'll start to get a lot of questions, some repeat, so prepare good answers. Your prospective buyers will also likely want to see the inside of the house so far. Follow showings best practices for making a good impression which will encourage better offers.
Sooner or later, you'll start to get offers on your house. Some basic negotiation skills go a long way here, but aren't necessary to sell without a realtor. Some terms to be aware of are price, what kind of loan they are getting, how strong is their proof of funds, how long do they need to close, how much are they putting down in earnest money, and what contingencies are they requesting. Price isn't everything! Sometimes a lower price is better if the rest of the offer looks more likely to close on time.
"If you sell without a realtor, like it or not, you're a salesperson now — And the name of the game is enthusiasm!"
4. Secure a Purchase Agreement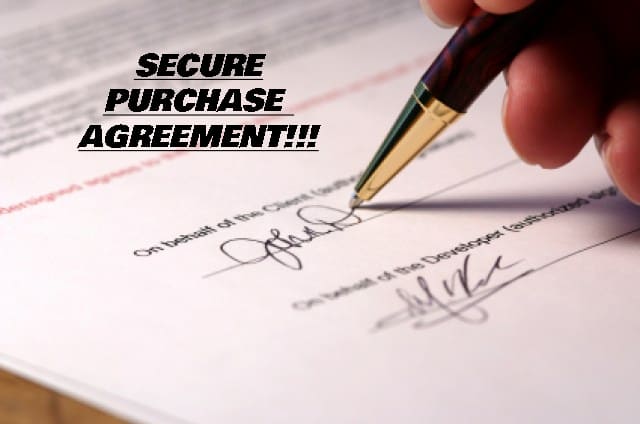 As you negotiate the final stages and get ready to sign a contract, make sure you find a good title company to hold the earnest money in escrow and handle the legal paperwork to change ownership of the property. We have used and recommend Rudy Title & Escrow for their versatility and reliability.
Odds are pretty good you don't have a real estate sale contract laying around. You have probably seen the contracts that realtors use. Pages for days, with so many clauses that don't even relate to most transactions! You don't need all that. We have a 2 page TN contract you can use if you ask, but your best bet is to ask the closing office you have chosen to work with for the contract they use.
Once it's signed, collect the earnest money from the buyer (made out to your escrow company), and send earnest money and contract to the escrow/title company. From this point forward, your job is to manage buyer emotions and logistics. Your goal is to get them to the finish line by keeping tabs on their financing progress and anything else to ensure they are going to close.
5. Sign At Closing
You did it! You showed the world how to sell without a realtor, and lived to tell about it. As a seller, closing day is mostly signing a few documents and telling the title company how to send you your funds. Not much to it!
If at any point in the process you decide you want an easier way to sell your house, we can make an offer that fits your needs within 24 hours and close in a week! Just like that, it can all be done and over with. Just give us a call at: 615-933-1777.
Did you feel we left anything out, or perhaps you had more questions? Comment below or contact us and we'll be glad to help!